Wonderland Escape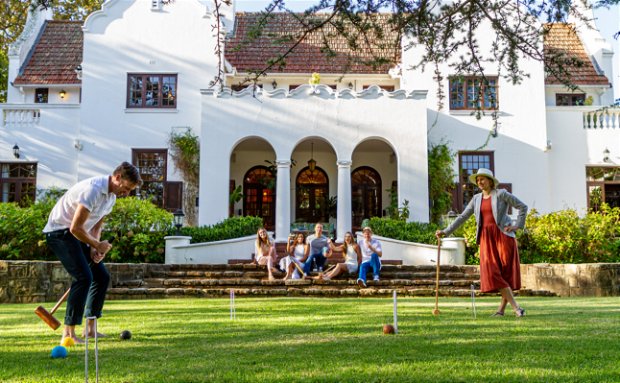 "There is a place like no place on Earth. A land full of wonder." – Alice in Wonderland
Le Grand Jardin is cultivating an adventure in a world away from reality with our 2 night long escape.
We welcome up to 12 people sharing to explore the specialities of our Wonderland experience.

The Wonderland Escape Package includes:
• 2 nights' exclusive accommodation at Le Grand Jardin in 6 bedrooms for up to 12 people
• Mixologist session to design your own G&T cocktail.
• Authentic woodfired pizza dinner with a selection of Le Grand Domaine wines.
• Outdoor movie showing with popcorn and a vintage gelato ice cream trolly with a range of toppings. • Private Chef on the 2nd day
• Le Grand Domaine barrel tasting and wine blending experience with the wine maker. • Themed Murder Mystery dinner hosted by a specialised events company.
• Special Wonderland breakfast before departure.
From only R 125 000 per package for up to 12 people sharing
Contact Keturah Seaman on either VillaHost@wonderlandescapes.com or +27 82 803 9194 for bookings or any additional information.